Michel Marc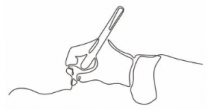 A pioneer of motor racing and aeronautics, Louis Wagner from the Paris region is a key figure in Anglo-Saxon and world motor sports history. After triumphing on Long Island in the famous Vanderbilt Cup, King Louis won the first American Grand Prix in history at Savannah in 1908, then the first British Grand Prix at Brooklands in 1926.
As a factory driver for Darracq, FIAT, Mercedes, Ballot, Delage, Alfa Romeo and Peugeot, Louis Wagner competed against the greatest in the memorable Paris-Madrid race, the ACF Grand Prix, the Indianapolis 500, the 24 Hours of Le Mans and the Targa Florio.
Michel Marc, the author of this richly documented and unique biography, brings to light the extraordinary career of this champion who has been forgotten for too long.
59.00‎€ Price (VAT exclusive): 55.92‎€